Testimonials
I researched several nutritionist prior to Allegra, I was immediately impressed with her professionalism and genuineness.
Allegra followed up with me and was always patient with all of my questions. She was very knowledgeable and practical in her approach on each visit. I am a marathoner and actively involved in other activities, so it was very comforting to see that Allegra's athletic background and experience provided me with helpful insights to what was best for my lifestyle.She was always honest with me and assisted me with a plan that not only showed results, but was realistic and provided me with a road map for success going forward. I finally feel like I have a balanced and healthier life with food and exercise.
Melissa J.
I reached out to Allegra after seeing that she was speaking in Evanston on nutrition for kids. I had always been curious about seeing a nutritionist, and I'm so glad I decided to get in touch. Allegra has been great.
She is smart and very knowledgeable about diet and nutrition, but best of all, she's practical. She understands that life is busy and that diet tweaks have to be reasonable to be workable. She gave me good achievable tips and helped me talk through questions. Allegra works in person, by phone and text. She was open to meeting me at night when I was able to see her after work. Her approach is something that I'm going to be able to maintain going forward, ensuring a healthier, happier future for my family and me. Thanks Allegra!
Emily M
Allegra has been an absolute pleasure to work with on my food and overall health issues! She is attentive, positive, smart, and practical.
Her suggestions and support have been overwhelmingly helpful. She stays in touch outside of just appointment hours and checks in to keep you on track. I cannot thank Allegra enough for teaching me the proper way to have a healthy lifestyle.
Carly S
We can't thank Allegra enough for her help with managing our toddler son's menus (and his voracious appetite).
Feeding him in a way that was both healthy and satisfied his needs was once a daily stress on our entire family, but with Allegra's guidance feeding our son is now a joy and feels almost effortless. She provided us with a multitude of very specific food recommendations that fit our particular dietary preferences, and was also extremely accommodating for scheduling our consultations. Allegra, in addition to being an expert in her field, is clearly passionate about nutrition and genuinely cares about her clients and their families. Thanks again, Allegra!!
David R.
"I finally know HOW to eat healthfully. And I LOVE the foods I'm eating."
Allegra has been the answer to my life-long struggle with my weight and food choices. Thanks to Allegra, for the first time in my life, I finally I feel like I know HOW to eat healthfully. And I LOVE the foods I'm eating and the way I am eating. Allegra has supported and guided me and taught me so much and really has given me the tools I need to finally be successful with my weight and eating. Thank you Allegra!
Sally Forstadt
"Best thing I've done for myself."
Nutrition with Allegra was one of the best things I've done for myself in ages! Allegra is very understanding about how food is such an important issue for some of us, that it is truly a pleasure working with her. She helped me understand how to prepare the foods I love in a delicious and easy way so that I don't add extra calories. I've lost weight eating the same things but with substitutions that taste great! She has helped me control my tendency to have low blood sugar by teaching me what I should eat in order to avoid it happening. She is fun and easy to talk to not only about my food, but my children's food issues as well. She is an excellent resource who I feel free to call a friend.
Martha
"Tremendous support."
Allegra has given me tremendous support when it comes to eating healthfully, without giving up any of my favorite foods - chocolate included. She has taught me how to balance the portions of the food I love to eat. For instance, I never knew how much protein to have at a meal and what foods are good sources of protein. In addition, she has helped me become a smarter supermarket shopper and taught me how to read nutrition labels. All invaluable.
S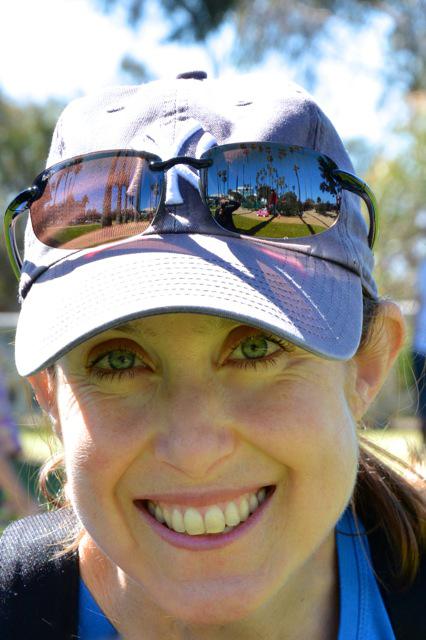 Allegra Burton, MPH, RDN
Nutrition with Allegra
310-429-0205
Chapel Hill, NC